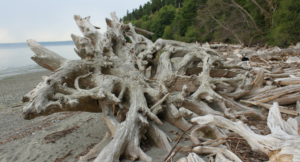 Start Where You Are is a support group for women who have made the devastating decision to terminate a pregnancy due to a prenatally-diagnosed fetal condition. 
How do I join?

Groups form on an on-going basis. If you are interested, please contact the facilitator at swyagroup@gmail.com
How often does the group meet?
This support group is run as a "closed group" as opposed to a drop-in support group. It meets for 6 weeks for 90 minutes each week. Once we have 4-6 participants express interest, we find a day and time that works for everyone. The group generally runs from 6:30-8 PM. 
What if I can't make all the sessions? 
We do our best to make sure all the participants can make all the sessions. This provides continuity for the group members and fosters a sense of community. That said, things do come up, and of course we understand. 
Is it the same participants each week? 
Yes. This is a closed group format, meaning that once the series starts, no new members are added until another series begins.
What does the group cost?
There is no cost for the group. We do ask for donations as a way to cover the cost of the room rental, however no one is turned away due to financial restraints. 
Are partners/men invited?
At this time, the group is limited to women. We do this to make sure the group is a safe, inviting place to explore the many physical and emotional facets of a perinatal loss. Occasionally, we have done a couples session as part of the series, but we are not always able to offer that opportunity.
My loss happened a while ago. Is it still ok to join the group?
Yes. We have had group members who have had a loss as recent as a few months and as far back as several years. 
I have a friend who might be interested as well? Can I bring her along?
Yes. We do ask that all new participants e-mail with the facilitator prior to joining. We do this to make sure that all members are appropriate for the group. 
Is this group limited to specific fetal diagnoses? 
No. Some of our participants received fatal fetal diagnoses, while others received diagnoses that were life-limiting. Previous diagnoses have included Trisomy 18, Trisomy 21, and Spina Bifida. If you are unsure if you're appropriate for this group, send us an e-mail and we can discuss it.